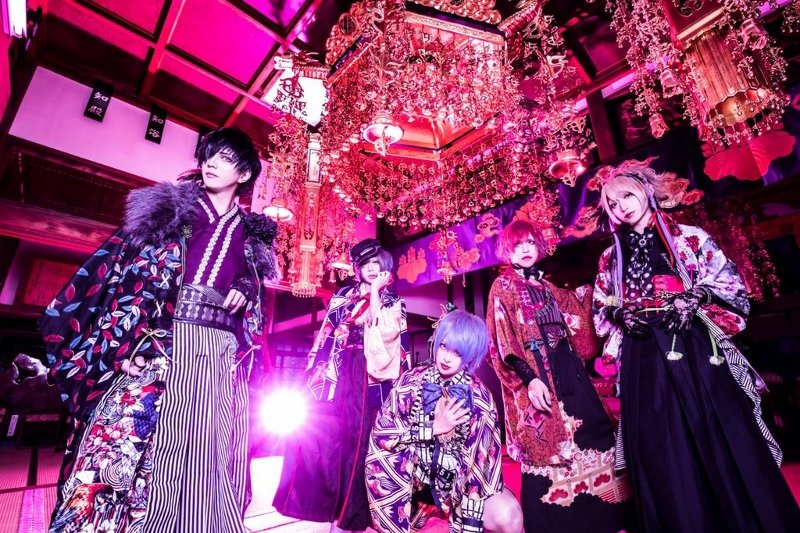 Mikansei Alice has dropped the spot for their double A-side single "Yue ni koiseyo otome uta / Yubikiri". This single will be sold through a crowdfunding campaign that they recently started.
Due to the coronavirus outbreak, the band is running this crowdfunding campaign to overcome the debt caused by the cancellation of 15 dates of their tour and other related activities, including the big final at Mynavi Blitz Akasaka. Mikansei Alice is looking to complete their tour with the help of their fans!
You can read the crowdfunding details and different rewards here:
The page is in Japanese but you can easily navigate through it by choosing the language option (English) or using Google translate.
This campaign will finish on July 30th, 2020 / 23:59 hrs (Japan time)
Mikansei Alice has proved to be a hard-working band and the determination of the members to continue despite the hardships is inspiring. Please support them if you can!
How to support from overseas
The easiest way to support Mikansei Alice is by donating ¥2000 or more. You will get a thank-you message via email from the band as a reward around September.
Credit cards and Paypal are accepted.
The page is in Japanese but you can easily navigate through it by choosing the language option (English) or using Google translate.
Create an account on Campfire and log in. It is possible to join as a guest without login, but you still need to provide a valid email.
Select reward (for overseas, we suggest the thank-you message for ¥2000 or more)
Check the amount of the reward and add an extra if you wish *Campfire will add a system commission of ¥220
Select your payment method
Fill in your profile and give a support message to the band
Confirm your selected reward and payment
Use of the funds
Cover the expenses of production, travel, venue, and staff for the postponed dates in each area.
Cover any cancellation/postponement fee of the venues and sponsored events (0-100% depending on the venue).
Production of a DVD of the final date
Production of the rewards
Message from the band (taken from the campaign page)
Vocalist Rui Alicegawa
Thank you very much for taking the time to check this out. This is vocalist Rui Alicegawa. We would like to express our sincere gratitude to anyone who is reading this page and to all of the people who have always supported Mikansei Alice.

Mikansei Alice is a band formed in 2017 and we will be celebrating our 3rd anniversary in September of this year.

We have worked under the concept of the confused feelings of an uncompleted girl: dreams and insecurities, excitement and despair, etc. Our music expresses the emotions that lie at the bottom of our hearts.

In order to meet everyone all around Japan, we have been carrying out our 47 Japanese prefectures x 2 rounds tour from March 2019. However, while we were on the second leg of the tour, this was interrupted due to the coronavirus outbreak…
Completing this tour and the final date is no longer only a «dream» of us, but it became the «goal» of all the people who are around us.
Nevertheless, the coronavirus crisis has affected us that much as a band, that our debts and the amount of money to restart activities have exceeded 3 million yen.
All the members have been aiming to successfully finish our tour at Mynavi BLITZ Akasaka. No matter how hard it is, I want to do my best to be able to perform at that dream stage, that one that we and the fans have been looking for. I cannot break my promise to all the people who have supported me!
For 10 years I've told this story to everyone who I've met. I've been telling the same to my friends hundreds of times «I will definitely perform at Akasaka BLITZ, please go to see me when that day arrives».

My father has never been to my concerts, but I decided to invite him for the first time if I was able to perform at Akasaka BLITZ. When I handed out the ticket for the concert on June 4th, he said that he was looking forward to seeing me there.

When I set this goal, it wasn't anymore only my dream, but the dream of many fans, our family, and friends. No matter what it takes, I can't give up on this.

If this dream comes true, I want you to remember it if you feel discouraged someday. «It's impossible, it's reckless, there's nothing else you can do». Even if many others say such things about our dreams, surely there are things that we can do to achieve it. Even when the whole world doesn't support your dream, we will definitely be there to cheer you up and tell you that you can do it.

Please, help us to see the dreams of everyone coming true.
Thank you for all your support.
Guitarist Yuiha
Due to the coronavirus outbreak, we had no choice but to cancel our scheduled concerts and the final date of the tour. Of course, there is nothing more important than human life. It was necessary, but also we ended up with a big debt like many other artists in the same situation. I've been aiming to be on that stage (Akasaka BLITZ) since the beginning of my career but I had to let that dream go for a moment. We decided to launch this project because I really want to complete our tour and have a big final date. I hope that the people who usually purchase our CDs can get the limited singles as a reward. Please help us if you can.
Guitarist An
There have been many hardships since the beginning of Mikansei Alice. It wasn't all fun, but we have been able to overcome all kinds of things. The whole music industry had to stop due to the coronavirus crisis and it has become extremely difficult to stay active. We just couldn't perform live at all. It such a blessing that people have been come to our shows to meet us. This line-up of 5 members, along with all the fans and friends that I've met are an irreplaceable treasure for me. I want to be with all the people who have supported us and play in that dream stage as this 5-member band. Because of this corona disaster and the venue circumstances, the result might be different than the original plans. Regardless of that, we started this campaign to do what we can do at the moment and giving our best. Please support us.
Bassist Chihane
Without a doubt, the 47 Japanese prefectures x 2 rounds tour and the final date at Mynavi BLITZ Akasaka have been the biggest challenge in my entire life. Even though we had to stop our tour and the final was canceled due to the coronavirus, I don't want to show a defeatist attitude and say «I'm sorry, there is nothing else I can do» to all the people who have supported me on this big challenge. Being realistic, we might not be able to accomplish this as we wanted, but we started this project because we want to set a goal again and achieve it with your help. I will return all your favors sincerely. It will make me happy if I can count on your support.
Drummer Kazuki
To all of you who have always supported and all of you who have been able to support other crowdfunding campaigns, I'm happy to see that the goals have been achieved with your help. Depending on whether or not you can achieve, your heart can easily be broken or it can become stronger. The five of us set this unknown journey as a goal, but we were able to get closer thanks to the people who have believed in us. By achieving this goal, the power of the people who participated in the 47 Japanese prefectures x 2 rounds and in the future activities will be shown as one. We won't be able to make it without your cooperation. I will return the favors with all my heart.