"Caeré en la oscuridad con mis alas negras extendidas."
Tranformándose de ángeles a demonios, Scarlet Valse lanzará un nuevo sencillo titulado "Inferno" el 15 de abril.
Después del lanzamiento de su sencillo ya agotado "Heaven", Scarlet Valse cambió drásticamente de concepto para presentar este nuevo trabajo. "Inferno" contendrá 3 canciones más un DVD con material en vivo grabado en la fecha final de su pasado tour por las 47 prefecturas japonesas en el Takadanobaba AREA en 2019.
Scarlet Valse ha estado de gira sin parar por todo Japón desde el año pasado. La banda recientemente se embarcó en un tour de 29 fechas en 17 ciudades. La gira "Creation of Myth" comenzó en diciembre y finalizará el 14 de mayo en el Tsutaya O -Owest.
¡Enciende las llamas desde el fondo de la oscuridad con este nuevo trabajo de Scarlet Valse!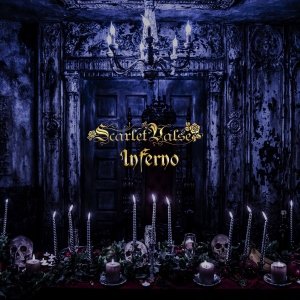 Scarlet Valse – Inferno
CD:
01. Inferno
02. Cruelty Lovers
03. falldown
DVD:
01. Metamorphosis
02. Tears of Venus
03. 揚羽蝶乃夢 (Agehachou no yume)
04. Flames
05. Virginal Blood
06. No.6
07. Promise
08. Everlasting Life
09. Darkness Circus
10. Misty Night
11. Shadow's Game
12. Angelic Sky
13. Reincarnation
14. Raison d'etre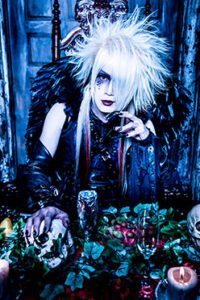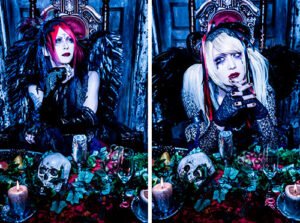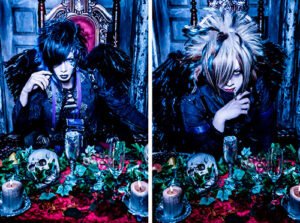 ALINEACIÓN
Kakeru – Vocal | You. – Guitarra | Rin – Guitarra| Shian – Bajo | Yo-hey – Batería
Scarlet Valse es una banda japonesa de visual kei y power metal sinfónico. Su sonido pesado pero estimulante presenta ritmos rápidos, potentes y rápidos solos de guitarra y arreglos melódicos; así como letras alentadoras o temáticas románticas. Con un fuerte sentido de elegancia, los miembros logran llevar looks impresionantes. ¡Las canciones energéticas y su presencia salvaje en el escenario hacen de sus conciertos una experiencia emocionante!