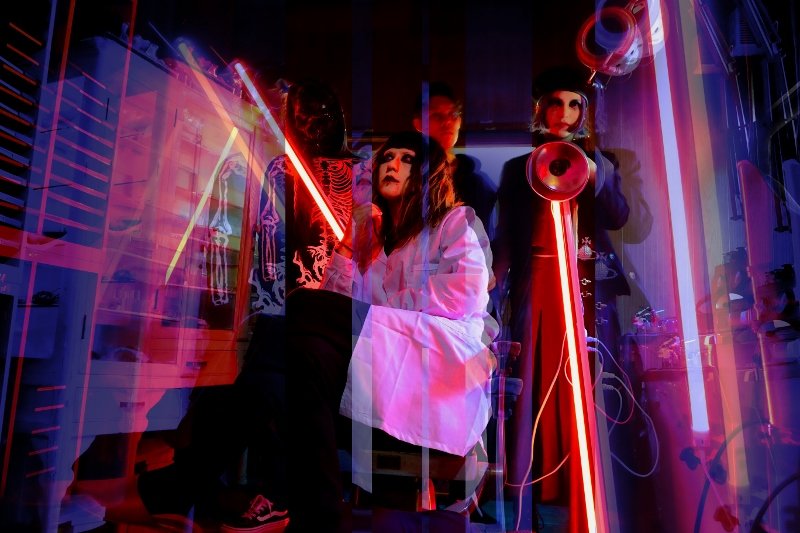 One of a kind Rap Metal/Visual Kei band CHOKE deconstructed genres with their first digital single "No problem at all" released in June. Now they are ready to shock the world with the single "The Human Anthem", to be distributed online on September 11, 2020.
CHOKE started activities in the underground scene of Tokyo, Japan in 2017. Their releases are proof of their willingness to experiment to create their very own sound. Vocalist REON, guitarist KVYA NONO, and bassist B5 have been showing that they are not here to follow patterns but creating a new path.
As an independent band, they have been taking advantage of the digital distribution which has allowed them to deliver their music to the world. Although their albums "CHOKE 1" and "CHOKE2" have been available to be purchased via download at their official online shop, the group joined the download and streaming platforms with the release of the single "No problem at all" on June 5.
The digital single "No problem at all" was the first work with their new support drummer Toshiya Sato. This song seems to be the first step of the band moving into a more extreme direction. No problem at all is an intricate piece born from a reconstruction of various genres assembled into a single track. With a beginning full of trap beats, the composition leads into a disjointed flow of different styles that creates an unexpected progression. The song features REON's groovy rap that switches into low growls and penetrating squeals. A sui generis experience that might be hard to understand for the first time but it will draw you back for more.
The lyrics of No problem at all are also controversial. Instead of accepting the general opinion because that is the "correct" behavior, CHOKE instigates you to make your own judgment. In a society where the masses consume easy-to-get information without questioning to avoid confrontation or even just because of their lack of interest, people are losing the confidence to express their ideas and stand up for themselves.
You can find "No problem at all" at popular streaming platforms; however, there is a limited edition available at their online store that includes the song Shut the F*ck Up and Die feat.REON. This tune full of trap and electronic beats was written and composed by REON and expresses a rejection of the imposed ideals.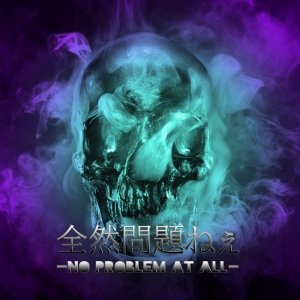 CHOKE – No problem at all
01. -Zenzen mondai nee- No problem at all [全然問題ねぇ]
Download & Stream
Special Package edition:
01. -Zenzen mondai nee- No problem at all [全然問題ねぇ]
02. Shut the F*ck Up and Die feat.REON
– High quality WAV audio files
– MP3 audio files
– Lyrics sheet (jpg)
Download
In order to reach their fans in a time when concerts were not allowed to take place due to the current pandemic, CHOKE put on the internet their concert "Pizza and Cola". Fans can enjoy it on YouTube for a limited time, so be sure to watch it before it's gone! The full recording with audio files can be acquired via download too.
Three months after the release of "No problem at all", CHOKE is proud to present their second digital single "The Human Anthem". Yet another defiant work, it also shows the musical growth of the band.
The Human Anthem is said to be the fastest song ever from CHOKE, going over 250BPM. The thrilling rhythm is built since the very first seconds of the song, featuring rapid skank beats, dense bass lines, and fierce speedy guitar licks. The incorporation of symphonic choirs also gives a greater impetus to the song.
This track provokes an instant rush of adrenaline! There were high expectations ahead since the upload of the short trailers in August. Fans will surely be pleased with this innovative piece! The Human Anthem will be a blast at live concerts as well!
This is not a hymn to praise humanity; in fact, it points out the misery of not living freely. Trapped in a suffocating status quo, people seem to be forced to kill their spirits and are dragged to live in a certain way. Rather than resign yourself, CHOKE incites you to make a paradigm shift and break the mold.
In addition to the song itself, the music video promises to be another thrilling experience. REON's portrayal of a psychotic scientist while the rest of the members seem to be their human experiments will give an uneasy feeling to the watcher.
"The Human Anthem" was already released on digital platforms but you will not want to miss the limited edition available on their online shop! This edition includes the nihilist song Amyotrophic, plus instrumental tracks, high-quality audio files, and lyrics transcriptions.
This new single is an exhilarating ride that you will desire to experience over and over again! Are you ready to break free and join CHOKE's riot?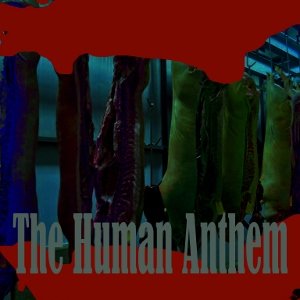 CHOKE – The Human Anthem
01. Ningen sanka -The Human Anthem- [人間惨歌]
Download & Stream
Special Package edition:
01. Ningen sanka -The Human Anthem- [人間惨歌]
02. Amyotrophic
03. Ningen sanka -The Human Anthem- [人間惨歌] (Instrumental)
04. Amyotrophic (Instrumental)
– High quality WAV audio files
– MP3 audio files
– Lyrics sheet (jpg)
Download
CHOKE is an emerging nu-metal/visual kei band from Japan. They started with the overall goal of creating a unique sound by mixing rap metal with djent. Their experimental music, nevertheless, does not stick to only one genre and has evolved since their formation in 2017. CHOKE have incorporated into their sound hard-core, trap-core, metalcore, thrash and groove metal influences while adding electronic, symphonic, or progressive elements into the mix. CHOKE offers a peculiar dissonant blend of heavy music with hip hop rhythm.
Their cranked-up songs feature dropped tuning instruments, intense breakdowns, distorted riffs with fast guitar licks, heavy vibrating bass lines along with thick punchy drum beats. The dynamic vocals combine clear rapping with growls and piercing screams. Harsh and edgy lyrics regularly express social criticism and dogma rejection. CHOKE will start a fire on the listeners to speak up their minds and tear the world apart!
Line-up
REON – Vocal
KVYA NONO – Guitar
B5 – Bass
Toshiya Sato – Drums (support)
---
CHOKE International Online Store